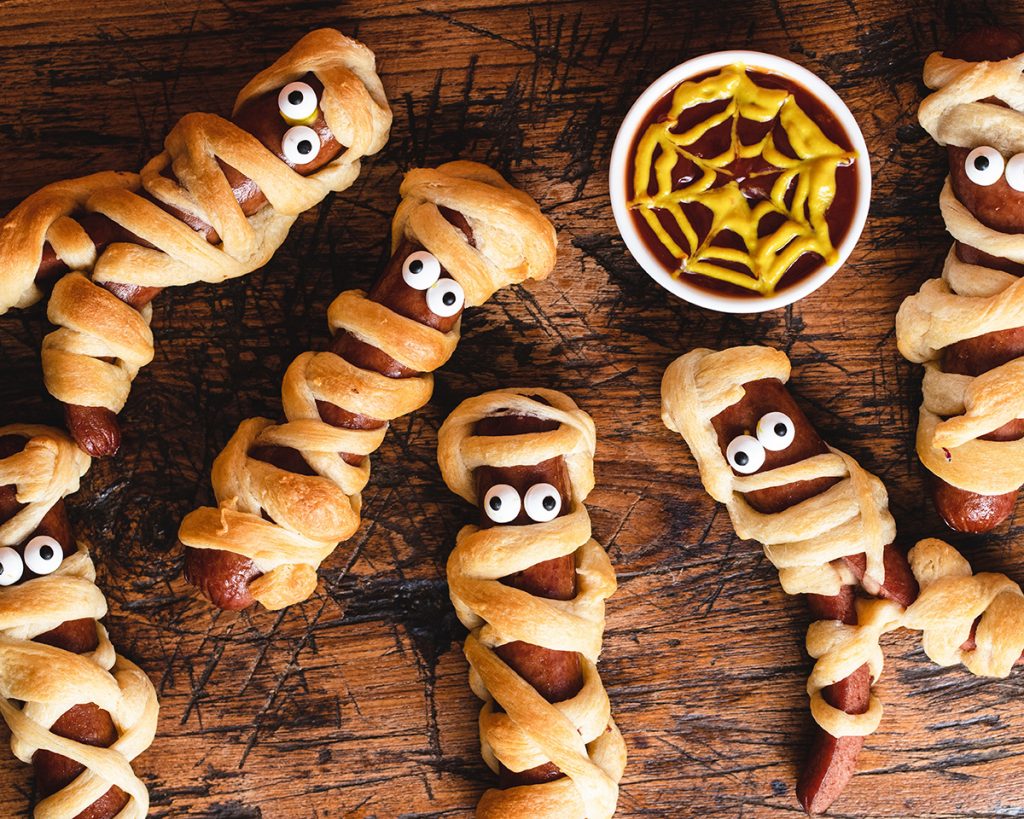 Legend of the Sausage Mummies
From the ancient tombs of Egypt, these long-buried sausages arise to wreak havoc upon the living. Shambling forth, their pastry wrappings trailing behind them, they will forever haunt your children's dinner plates.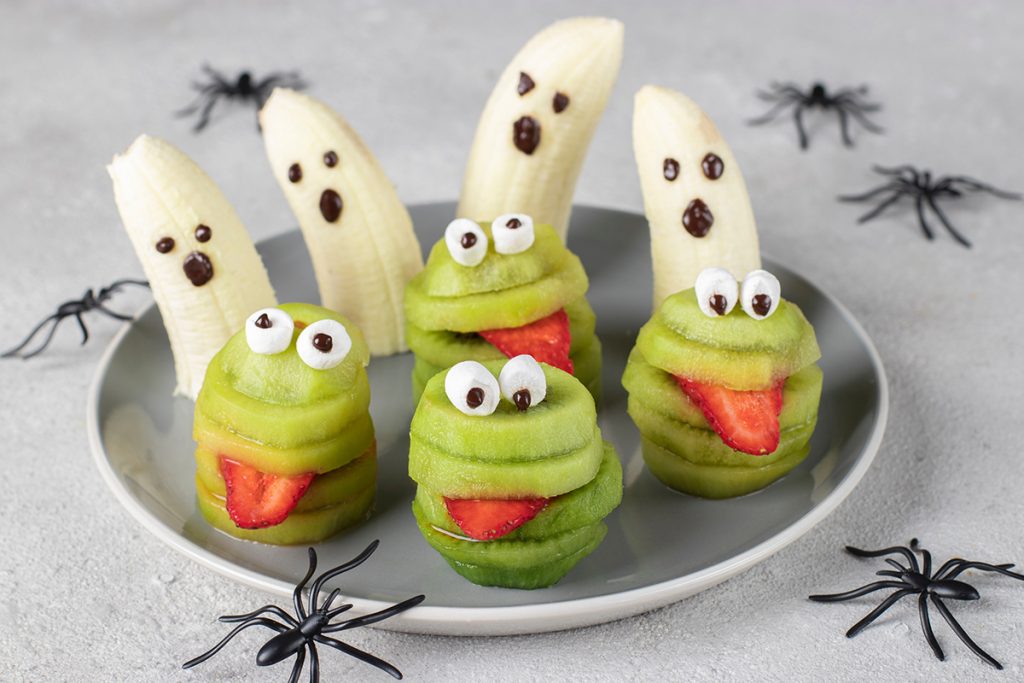 The Haunting of the Kiwis
Looking for a way to get your kids to eat more fruit? They may be more inclined if instead of bananas, they face an army of ghosts, and instead of kiwis and strawberries, they have cute little ghouls on their plates.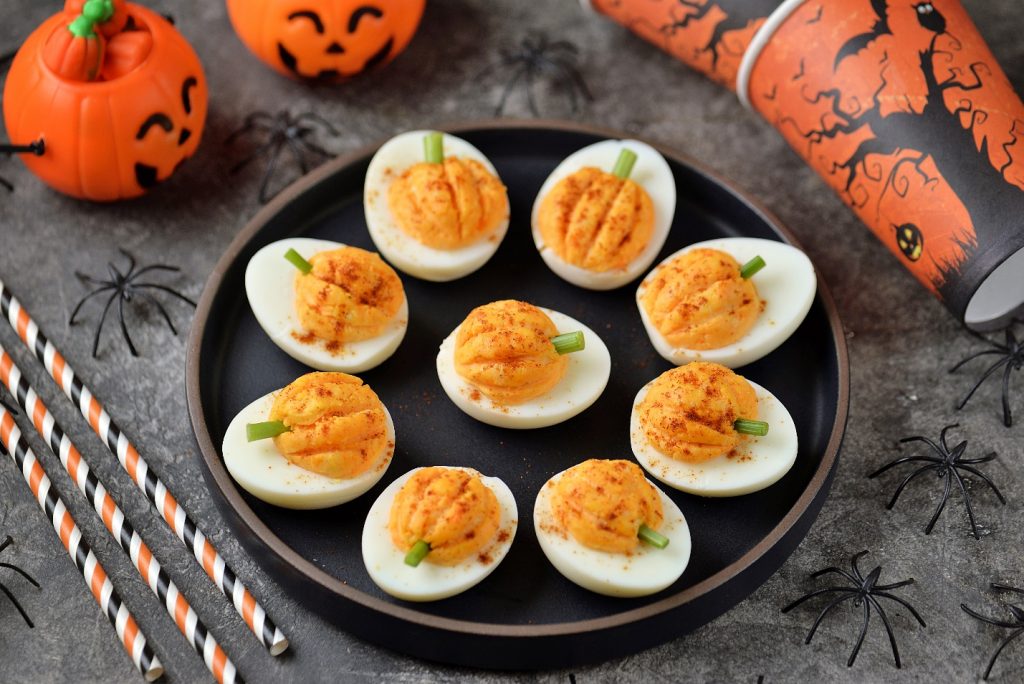 Pumpkin Eggs
Who needs deviled eggs when you can have pumpkin eggs? Just decorate the yolks of your deviled eggs to make them look like pumpkins.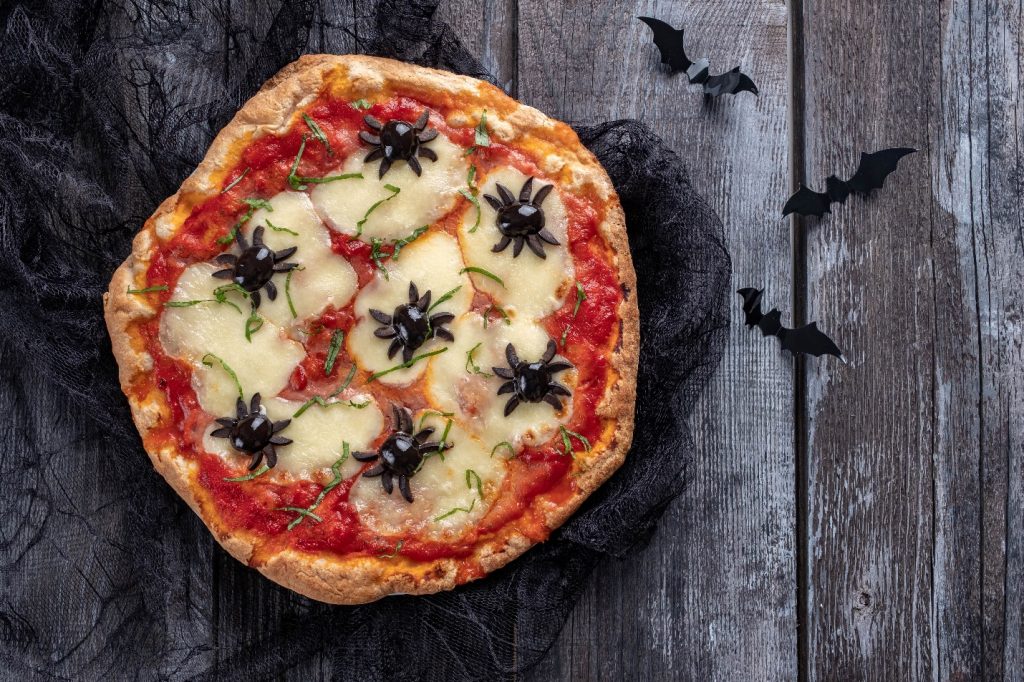 Bake a Tasty Halloween Pizza
Want to bring some fright to dinner? Cut some black olives into slivers then arrange them on top of your kid's favorite pizza treat to look like spiders.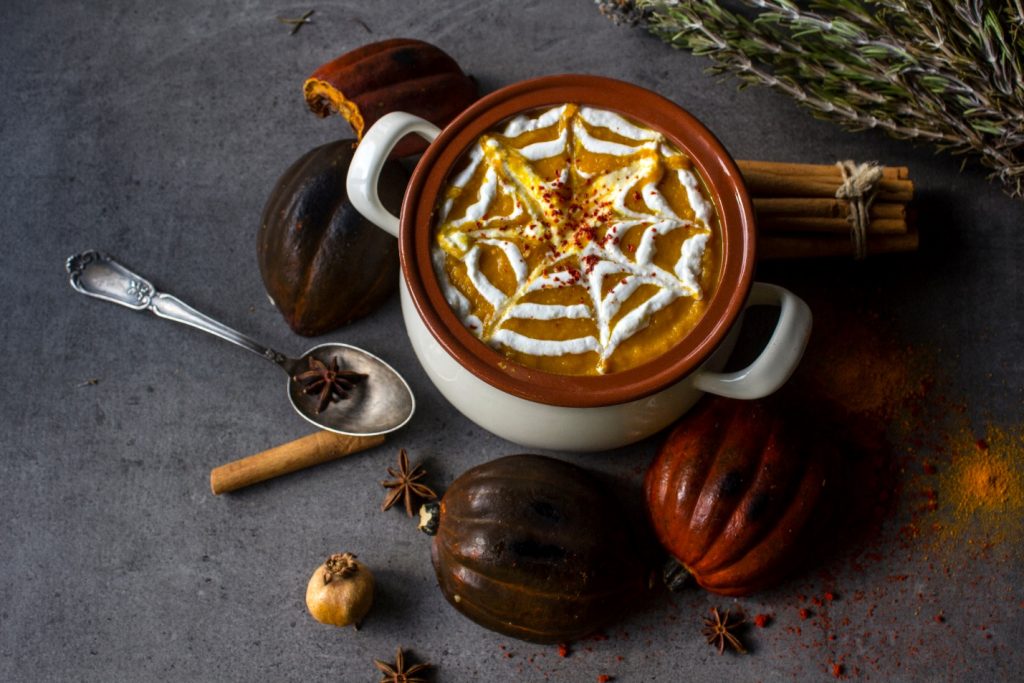 A Very Vegan Halloween
For the non-meat-eaters in your family, try making roasted butternut squash soup. Decorate it with creamy sauce in the shape of a spiderweb, then sprinkle some rosemary on the top.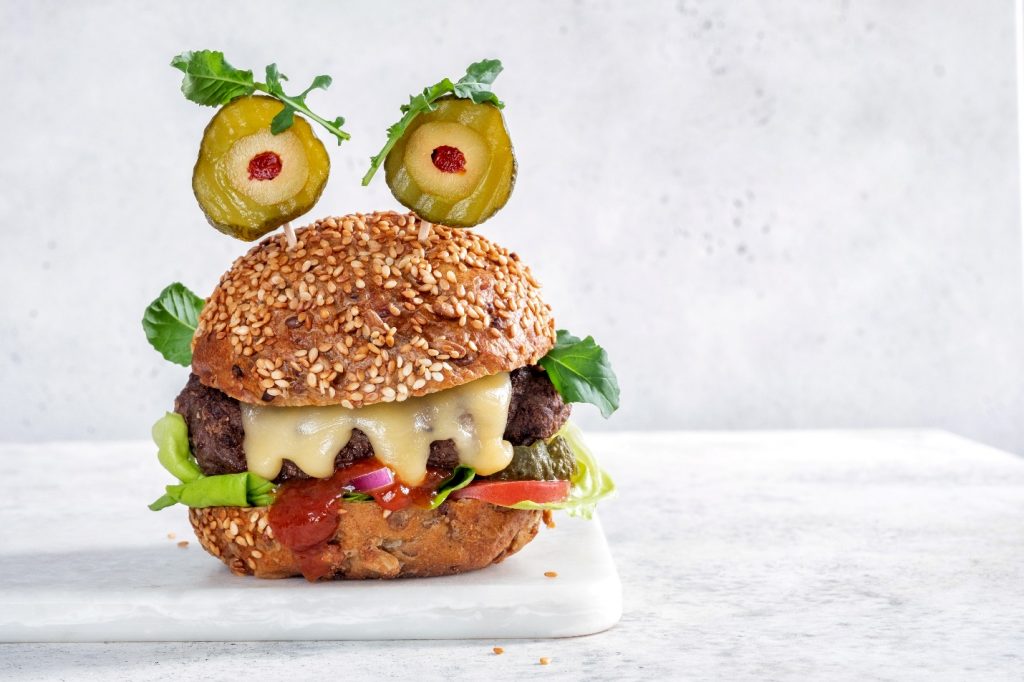 Monster Burger
Top your hamburger with pickles for eyes and garnishes for eyebrows. Devour it before it devours you.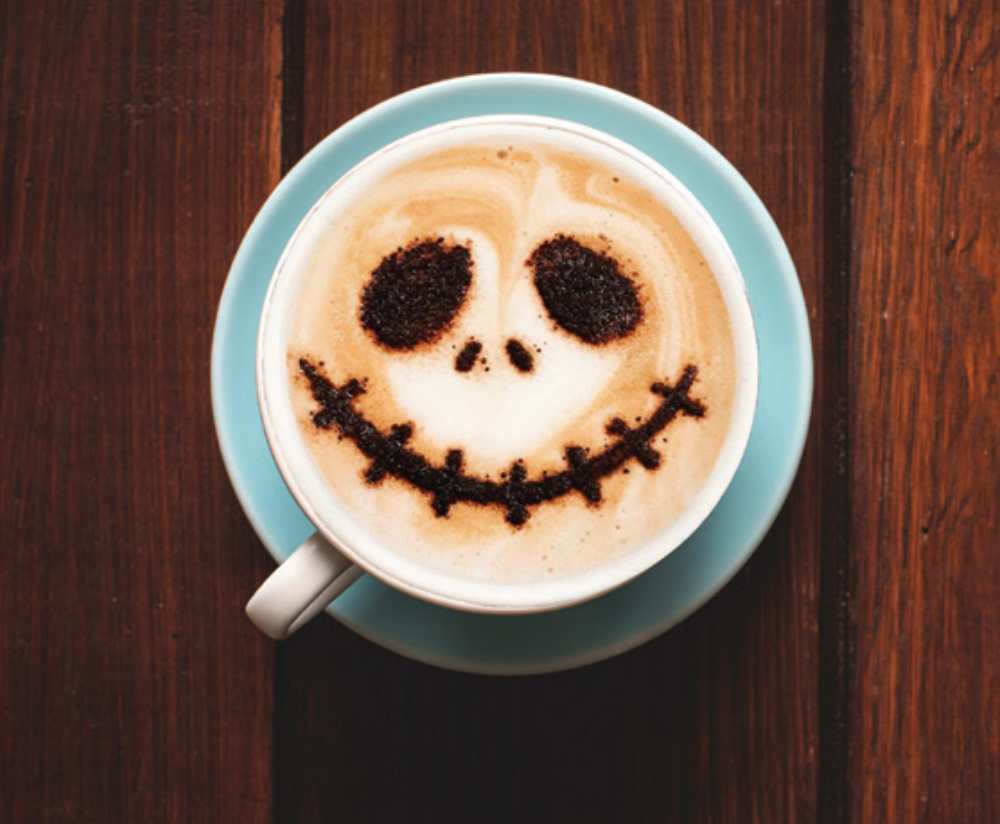 Halloween Hot chocolate
Decorate hot chocolate for the kiddos with whipped cream and colored syrup; just choose their favorite flavor.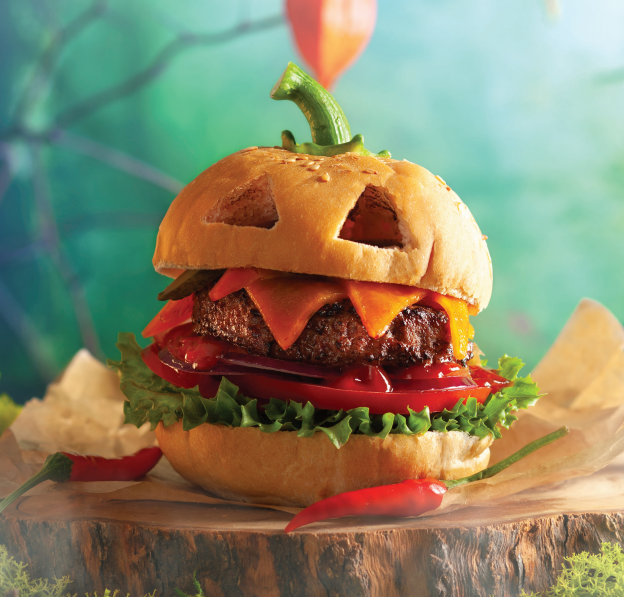 Hamburger Pumpkin Buns
Use the stem of a bell pepper to turn a hamburger bun into a pumpkin for Halloween dinner.