A dozen men stand around the table. They each take off their military caps and hold them to their hearts as the chaplain prays. These men are veterans—the leaders of Post 256, Tellico Lake—and they have spent this meeting discussing ways to serve their community.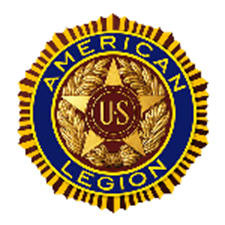 Veteran Affairs & Rehabilitation
Post Commander Steve Buelow, a Navy veteran of the Vietnam War, told the story of one elderly veteran that the organization had helped. This veteran couldn't get gas delivered to his house because his driveway was so overgrown, and he couldn't cut away the brush due to his health problems.
When the members of Post 256 found out about this situation, they cleared four truckloads of brush from his driveway so the utilities could be delivered, and they also made sure people in the community and local organizations knew about his needs and could check in on him. Buelow's wife even baked cupcakes for the man.
Post 256 also supports Smoky Mountain Service Dogs. Steve Buelow explained that service dogs can greatly assist veterans with physical and psychologic impairments, but the animals cost $22,000 to train. Smoky Mountain Service Dogs provides these dogs to qualifying veterans for free.
Veterans often come home with severe injuries, and as Buelow explained, "It's our responsibility as Americans to… improve their quality of life." The organization has also donated money to non-veteran oriented charities like Our Place which helps care for people with memory issues like dementia and Alzheimer's when their normal caretakers are away.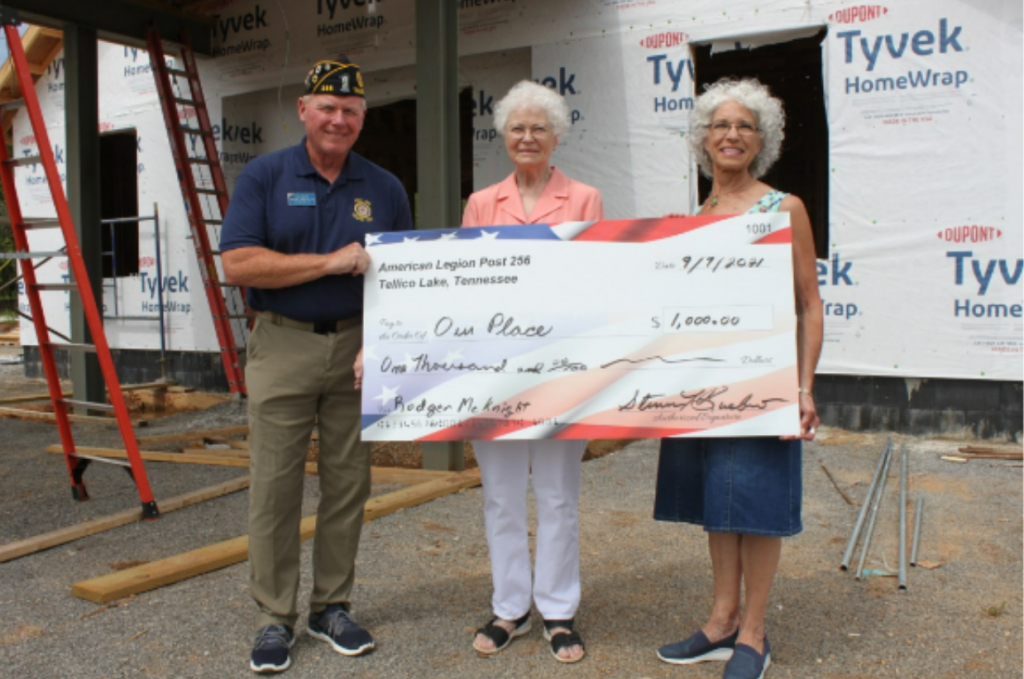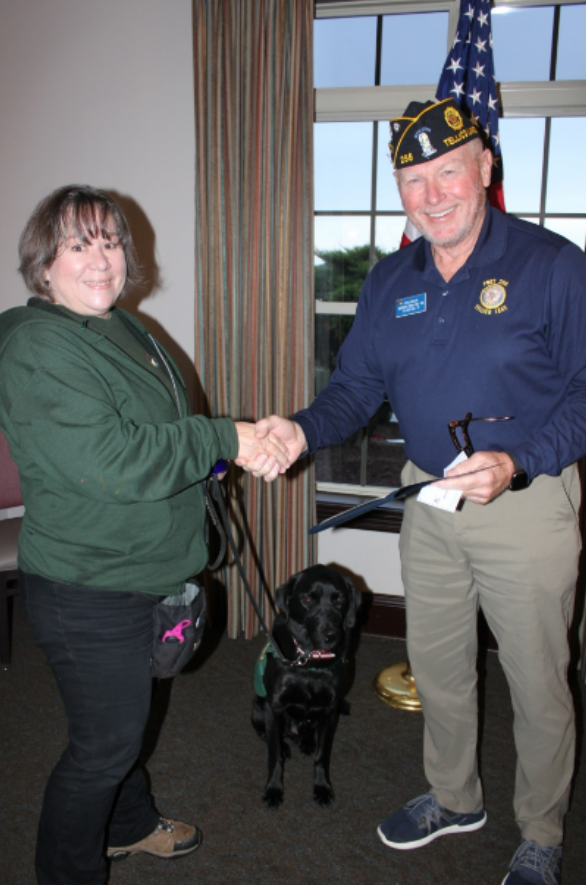 "You don't have to belong to the Post to receive services from us," Buelow explained. "If you're a vet in need, first thing we'll do is try to help [you]." For example, several of the Post 256 members are in the Loudon County Honor Guard which will conduct burial ceremonies for any veteran in their community, whether they are a member of Post 256 or not.
National Security
Post 256 works to honor veterans' sacrifices and make sure that no veteran is ever forgotten. At every meeting, there is an empty chair representing prisoners of war and those missing in action. A short speech given at each meeting explains that the chair is "a physical symbol of the thousands of American POW/MIAs still unaccounted for from all wars and conflicts involving the United States of America. This is a reminder for all of us to spare no effort to secure the release of any American prisoners from captivity, the repatriation of the remains of those who died bravely in defense of liberty, and a full accounting of those missing."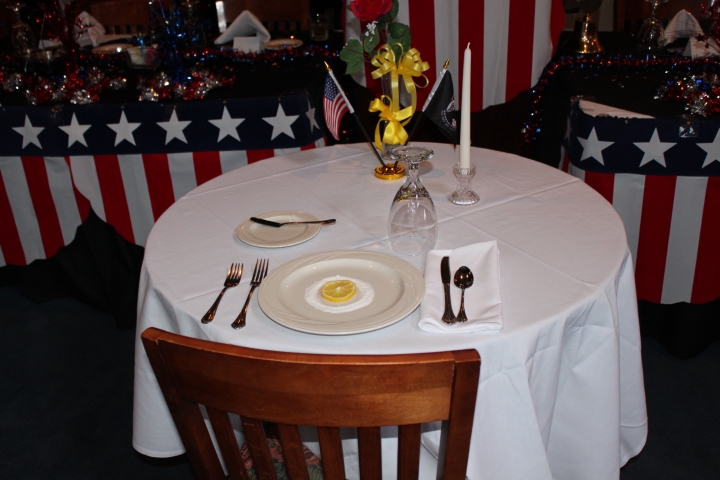 In 2021, Post 256 held its first annual 9/11 memorial service. One member was actually at the Pentagon on 9/11, although he was out of the building when the plane hit. During their memorial service, this member helped commemorate the tragedy with patriotic songs. They also had a table set up in tribute to the 13 U.S. military members who were killed in the August 26th attack, just days earlier.
Americanism
Post 256 holds services on Memorial Day and Veterans Day. On this year's Memorial Day, as part of their ceremony, the members plan to give away poppies. Poppies grew in Flanders Fields, a major battleground of WW1, and they became a symbol of fallen soldiers. Post 256 will give these flowers in remembrance of those who have lost their lives.
"The poppy says, 'Yeah, I remember, and I am grateful for what they did,'" Buelow explained. "We do everything we can to help remember those who served."
Another way they do this is that, on every Memorial Day, they make sure all veterans buried in local cemeteries have flags on their graves. Annually, they support Wreathes Across America which honors fallen veterans by putting wreathes on their graves during Christmastime.
"They say a veteran dies twice," Buelow said, "the day that he dies and the day that he's forgotten… We try to make sure no vet is ever forgotten."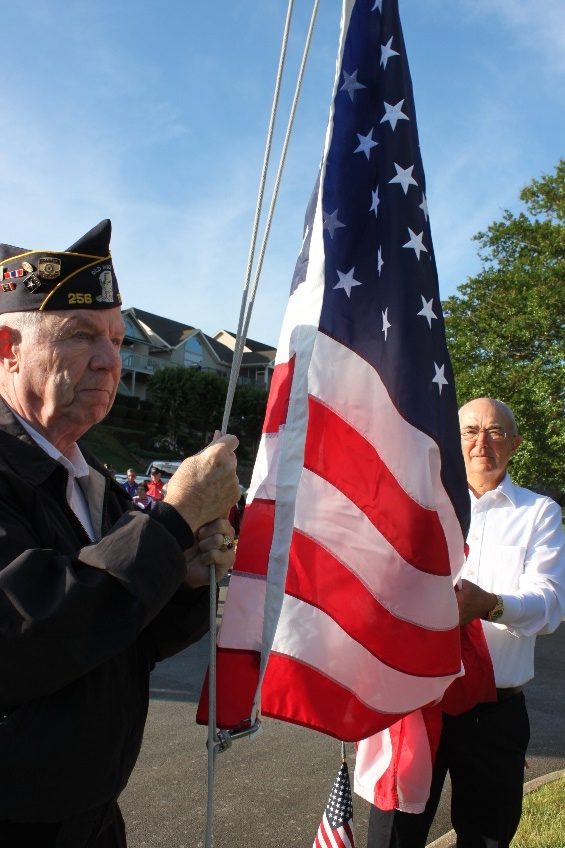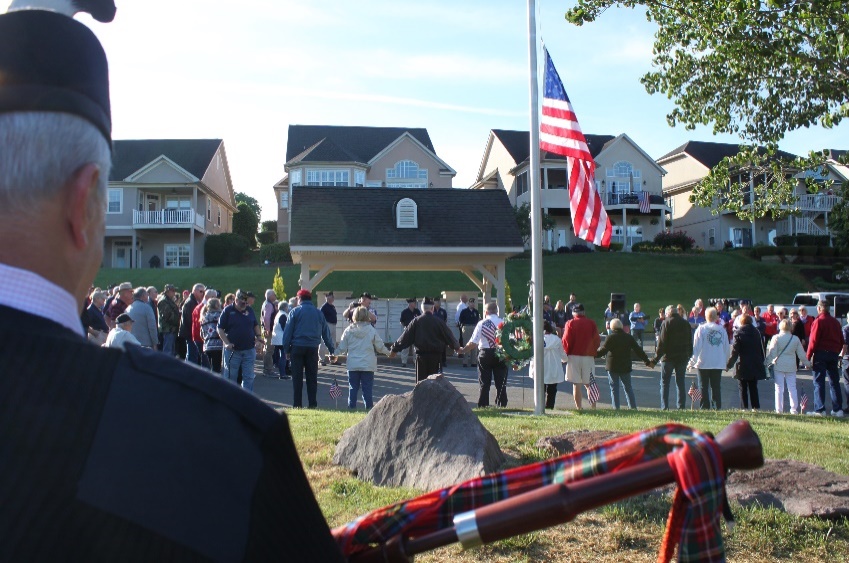 Children & Youth
Post 256 is a sponsor of Boys State and Girls State, programs that teach high schoolers about local government, hoping to inspire a new generation of public servants. This program can get students interested in local government and help them build their resumes. The Post also help adults dispose of old and unused medicines to avoid the risk of young children or grandchildren finding and eating them.
Finally, Steve Buelow explained how Post 256 offers "companionship and comradery" to veterans. They can be involved "in an organization that… only veterans can associate with."
If you're a veteran in the Monroe County or Loudon County area, consider checking them out. They meet the first Thursday of each month at the Rarity Bay Country Club. You can also visit their website to see upcoming events: tellicolakepost256.org
This post was written with help from Steve Buelow, James Patterson, and Tony Adams.